About Melissa Jayne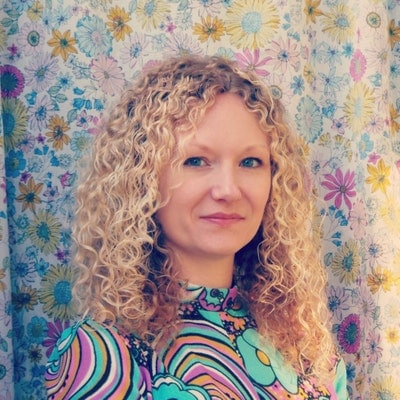 Melissa Jayne is a designer and maker who produces a fun and colourful range of retro home and giftware with a whimsical twist of childlike charm. Inspired by vintage items from her childhood - kids toys, fairytale books, kitsch fabrics, pretty patterned wallpaper, rainbows, candy colours and anything cute! Based in Cheshire, UK, all of the products are designed and handmade by Melissa Jayne, BA (Hons) Textiles, within her log cabin studio.


Best known for her signature range of lovable shaped pillow toys called 'Cushion Companions®' - cosy huggable friends for home and travel, designed and created with both kids and adults in mind. As well as giving that pretty decorative touch to any home, they are the perfect companion for cuddling up with on the sofa, getting cosy in bed or for joining you on your travels. Available to order in an eclectic mix of colours and styles and with optional personalisation; every 'cushion companion' is individually designed and printed, then lovingly crafted with a single pair of hands making each huggable friend completely unique just like you!


Melissa Jayne also offers for sale her own vintage inspired printed fabrics, lavender decorations, handmade soft toys and a wide selection of colourful scatter cushions to include family tree designs, again with optional personalisation available, they make the perfect bespoke gift for loved ones on special occasions.


She also has a passion for upcycling and enjoys crafting with novelty printed fabrics from her vintage collection to create one of a kind quirky items such as teddy bears and dolls.


Enquiries are welcome for custom orders or more information on Melissa Jayne's products.


To keep up to date with new creations and to see what inspires Melissa Jayne's designs, you can follow her on her favourite social media platform Instagram .


She can also be found on facebook , pinterest , and twitter too.


Please also see her folksy and etsy stores for additional products and one of a kind creations which may be offered for sale.


Add a little retro to your home or make someone special smile :)


Thank you for visiting and taking the time to read this page.